"I begin, and still do begin, with a love for color and unrelenting interest in the intersection of a pictorial way of looking, (or thinking,) with the physical matter of the body and the materiality of things in space. I continue to be interested in how experience of the physical world, its form, and our form determine how and what we are capable of thinking. Both the structure of our perceptual apparatus (eyes, brain, size) and the given nature of the cosmos are the foundation for thought and understanding. Following from these givens we humans use metaphor to build elaborate abstract and concrete structures to live within. In this way I find form to be full of significance."1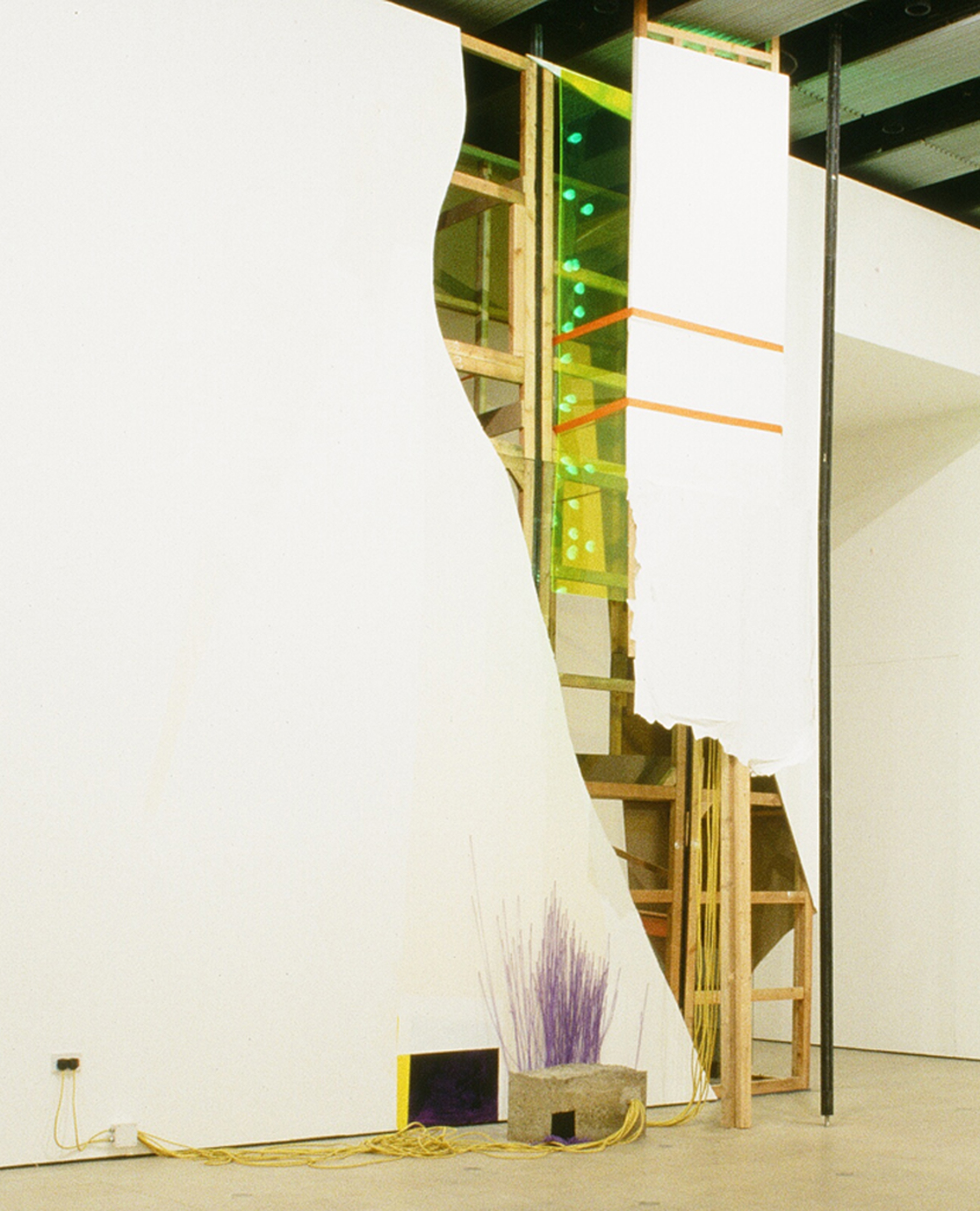 (Figure 1) Jessica Stockholder, images from Jessica Stockholder, http://jessicastockholder.info/projects/art/ (10/5/17)
Refrigerators, skeins of yarn, lumber, lamps, fruit, platforms, chairs, ribbon, shower curtains, spools of thread, plastic storage bins, light bulbs, packing tape, linoleum, bathtubs, carpet, plexiglas, mirrors, sheet-rock, old suitcases, the kitchen sink... This list represents only a fraction of the materials Jessica Stockholder uses as artistic mediums. Stockholder orchestrates experiential installations using the mundane materials of our everyday lives that pull the viewer into the architectural space by her addition of multiple viewing positions. There are often chairs to sit on and ramps to walk over that place the viewer within the tableaux and then be viewed as part of the work. The multi-layered situations made from known materials add familiarity and feel comfortable even in their institutional settings. These works are not narrative or literary, they are about the grander thoughts and the feelings they elicit. Though these assemblages are reminiscent of Rauschenberg, Stockholder points to the minimalists, like William Morris, whose intent was to activate the viewer.2
For this case study, I am interested in understanding how Stockholder's dimensional arrangements of decontextualized everyday objects and staged constructions, not only initiate thoughts about their perceptions of — and relationships to the objects in order to make sense of their arrangement, but also activate the viewer as a participant and than to be seen by other viewers as part of the tableau.
Stockholder is not interested in generating an object based upon initial ideations, but is instead invested in the process of production and the relationships between things. "The things I have to say about the work come afterwards. The work is about the experience of making the work."3 I relate this to my own process of working through ideas that are more of a visceral experience than a verbal narrative. "As the viewer comes across her very eclectic but also striking juxtapositions, it becomes necessary to build and bind the construction in thought, for without intellectual composition the collaboration of objects can appear to be in disarray."4 Objects bring forth a multitude of meanings that are both universal and specific to the individual. This relationship between the object and our thoughts, reflect the relationship between our mental space and our physical body.
(Figure 2) Jessica Stockholder, Vortex in the Play of Theater with Real Passion: In memory of Kay Stockholder, (2000), from Jessica Stockholder, http://jessicastockholder.info/projects/art/vortex-in-the-play-of-theater-with-real-passion (9/21/17)
Jessica Stockholder has described her "Vortex in the Play of Theater with Real Passion in Memory of Kay Stockholder"(figure 2) as one of her favorite pieces.5 Structures are made from Duplo blocks, brightly painted small construction site containers, building materials, theater light, theater curtain, chair, bench, and stage. Jessica states she is interested in the theater and how sculpture, since it has moved off the pedestal, has become theatrical because it is in the room with its viewer and both become actors relating within the space.6 "Objects and colors speak to each other from across the room."7 When seeing and thinking about the bright blue container, the color blue will bring up a multitude of memories, thoughts and ideas that are non-existent in the physical world. Roland Wäspe writes "A little like Alice in Wonderland is the way you feel in one of Jessica Stockholder's environments. You see what are quite ordinary things, but transformed poetically and magically into a work of art."8 These room sized works, encourages the viewer to enter the picturesque stage and interact by inserting themselves into the installation.9
(Figure 3) Jessica Stockholder, The Guests All Crowded into the Dining Room,
Mitchell-Innes & Nash, NY, 2016, http://www.miandn.com/exhibitions/jessica-stockholder4/installation-views?view=slider, (9/21/17)
In the work titled "The Guests All Crowded into the Dining Room" (2016) (figure 3), Jessica creates a large-scale site-responsive installation from pre-made, purchased and found materials. "Meanwhile, the objects she uses are still identifiable as themselves, introducing their own set of histories and associations, even at the same time that they merge and melt into the larger installations in which she combines them...The sensation was heightened on the runway, which set visitors descending it facing those entering the space, as if coming to greet each other."10 In an interview Stockholder stated, "The viewer slips between audience and actor. …I'm not focused on narratives at all—I'm interested in my peripheral vision, so to speak, in how a multitude of nostalgias, upsets, gleefulness, memories, or references to types of people, all fly at once from the myriad materials I'm working with. That kind of narrative information is not controlled in my work—it's an appreciated backdrop for something else that I'm doing involving how my direct experience of stuff bumps up against the abstract contours of mind."11
In this exhibition are also sculptures Stockholder refers to as Assists. These sculptures attach to a bed, the wall, furniture, other sculpture, or appliances. The Assists have a symbiotic relationship with everything around them. "With the Assists, Stockholder continues to explore questions of boundary, dependence, and response to the landscape of human-made things, notions which have been central to her practice to-date."12
Even though many of Jessica's forms are monumental in scale they feel proportioned for humans. Containers can be entered, stairs, ramps and stages walked on, chairs and benches sat in—each giving the viewer another perspective and vantage point from which to view and be viewed. The variables in Jessica Stockholder's installations and the combination of these variables do not necessarily point directly to feelings of comfort and familiarity. There is something about these situations she is creating using common objects, large fields of densely saturated hues, titles suggesting family events like, "The Guests All Crowded Into the Dining Room," and the human proportioned scale that feel easy even though they are chaotic and complex. There are likely visitors who prefer the more democratic viewing of a pictorial picture frame to being engulfed by a dimensional experience.
Perhaps adding to the feeling of familiarity, is the similarity these installation share with the messy chaos of real life. Miwon Kwon writes, "Jessica Stockholder's installations often appear messy and funky, almost out of control… This seemingly indiscriminate accumulation of stuff stuck together is usually attached to, framed by, or supporting quasi-architectural constructions-platforms, ramps, walls, ledges, columns-that in turn play off of the existing architecture of the given exhibition space. Intersecting, over laying, and juxtaposed throughout this large-scale assemblage is another layer of aesthetic information: bright patches or fields of paint (orange, aqua, yellow, red) that tend to disobey the contours of the accumulated objects as well as the shape and edges of the constructed or pre-existing walls and floors."13 One critic called it "things thrown eccentrically together"14
Stockholder's works contain a multitude of complex relationships Hundreds of small parts made from intensely colored objects with surfaces that are smooth, textured, shiny, matte, reflective, absorbent, hard, cold, warm, stiff or flowing. It can appear messy and confusing and there is little understandable reason behind the arrangement of the objects and the work. There are objects in front of the viewer, overhead and underfoot, pathways with paint, linoleum, carpet and wood. There are places to stand, ramps to walk over and places to sit. Objects are bouncing off and reflecting each other, colliding and melding together. Perhaps the viewer's feelings of comfort stems from the need to make sense of stockholder's work. Familiar in the way it mirrors our struggle to calendar time, budget money, manage love, health, death, disasters, and all the other entanglements that can appear from nowhere and meld together to form our existence.
Perhaps, even less researchable and knowable is my desire for the visitor within the human scaled tableaux, to feel symbiotic feelings with the non-human elements. Ultimately, it is my search to find ways to make our human permeability felt, and to diffuse the edges that define our figure and ground relationship to the universe. In my last project, I created a still life reminiscent of the 17th century Vanitas and invited multiple artist to paint it life sized on the four walls of the installation. I included mirrors, small intimat e paintings to add the relativity of scale, chairs for sitting on, a chandelier with blue lights and a project to participate in. Like Stockholder, visitors entered the space and become part of the still life.
Endnotes
1. Jessica Stockholder, "Biography," Jessica Stockholder, http://jessicastockholder.info/about/ (accessed on October 5, 2017).
2. Claire Bishop, Installation Art: Art Critical History, 2005 (London: Tate, 2005), 52-56.
3. Jessica Stockholder, "Jessica Stockholder, New Chair of the Department of Visual Arts," film [October 27, 2011], Youtube video, 1:20:28, posted May 1, 2012, https://www.youtube.com/watch?v=rQ-FYm53heE
5. Roland Wäspe, "Jessica Stockholder, Vortex in the Play of Theater with Real Passion," in Jessica Stockholder, ed. Konrad Bitterli,pg. (Nurmberg: Verlag Fur Moderne Kunst, 2001).
6. Video, Art 21 Exclusive, https://www.youtube.com/watch?v=Gg5KrpGwECA
7. Roland Wäspe, "Jessica Stockholder, Vortex in the Play
8. Jonathan Goodman, "Jessica Stockholder: Gorney Bravin + Lee," Sculpture 20,7 (2001): 77-78.
9. Roland Wäspe, "Jessica Stockholder, Vortex in the Play
10. Art Forum, David Frankel, Jessica Stockholder at Mitchell-Innes & Nash, https://www.artforum.com/inprint/issue=201610&id=64827&show=activation (accessed on September 20, 2017)
11. Jessica Stockholder, "Corresponding Between Found and Made: An Interview with Jessica Stockhold," interviewed by Caroline Picard, Badatsports, October 5, 2016, http://badatsports.com/2016/corresponding-between-found-and-made-an-interview-with-jessica-stockholder (accessed on October 1, 2017).
12. Jessica Stockholder, "Jessica Stockholder, New Chair
13. Kwon, Miwon. "Promiscuity of Space: Some Thoughts on Jessica Stockholder's Scenographic Compositions." Grey Room, no. 18 (2004): 52-63. http://www.jstor.org/stable/20442670.
14. Jessica Stockholder: Gorney Bravin + Lee." Sculpture 20, no. 7 (September 2001): 77-78. Art Full Text (H.W. Wilson), EBSCOhost (accessed on October 2, 2017).